Kreekers
24 May 2019 by Chris Dunkerley in: Groups
Group activity suspended!  Keep fit and relaxed safely outdoors.
KREEKERS
Meeting up on a Saturday for fun and fellowship, mostly involving some canoe or kayak paddling, chatting, picnic, walking, or enjoying our glorious region.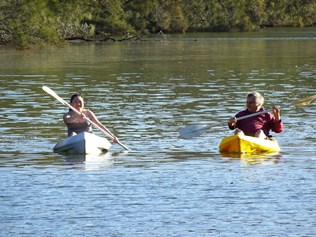 For more information use our Contact page, or check the latest What's On
This group is part of our UUFIT Program: We aim to unite ourselves and others in our community through friendship, fitness, fun, interests, information, insight - for physical, spiritual, and mental health.