Sawtell Strollers
2 Apr 2019 by Chris Dunkerley in: Groups
Sawtell Strollers Walking Group

Walking for Health (with the Heart Foundation)
Note: Weather permitting
Held from 4:30 – 5:30pm on Tuesdays normally.
[and during Non Daylight Saving we have a 4pm start!]   4pm starts currently
Enjoy the pathways and lanes and (if the tide and weather are right) the beaches of Sawtell. Keep fit while you enjoy the fresh air, scenery, and company of other walkers at a suitable pace.
No cost, but we register you with the Heart Foundation on your first walk.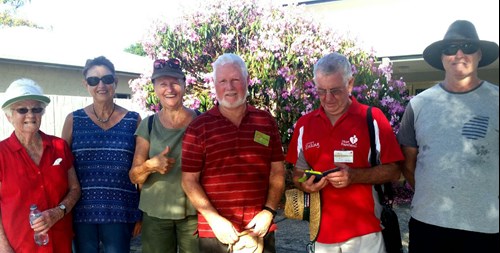 This group is part of our UUFIT Program: We aim to unite ourselves and others in our community through friendship, fitness, fun, interests, information, insight - for physical, spiritual, and mental health.