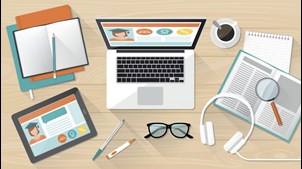 Due to our congregation's activities being curtailed by the impact of the COVID-19 Virus epidemic, we will endeavour to provide on-line resources, including worship, devotional, spiritual bread, mental and physical health, and support services. Keep checking here for any updates!
Sawtell Uniting
Please look at our Devotional (SOAP), and Weekly Prayer & Reflections menu links over coming days and weeks! This Month also provides useful timely information. Groups pages may also have useful links or contacts.
Options for worship NSW Uniting churches
https://nswact.uca.org.au/covid-19-information-for-presbyteries-and-congregations/livestream-options-for-worship-during-covid-19/
West Epping Uniting Church services YouTube Channel
ZOOM church session - Mid North Coast Presbytery
"We would love you to join the Mid North Coast Presbytery for the next online interactive service.  All you need to do on the day is click on the link you will be sent by email. Rev Cherie Strudwick is looking forward to joining you at 'church' next Sunday at 9am!"
Once you have the email with the link, that link is used each Sunday. Please email Cheryl direct on  cheries@nswact.uca.org.au to get on her email list if new. You need Zoom v5. Thanks.
Previous services / reflections are available by youtube here
NSW UCA News
This consists of wide-ranging recent information releases from across the NSW-ACT Synod of the Uniting Church. There is currently a range of information about COVID-19.
https://nswact.uca.org.au/covid-19-information-for-presbyteries-and-congregations/
https://sawtell.uca.org.au/nsw-news/
https://nswact.uca.org.au/COVID19SafeRoadmap
Online Resource hub
Insights magazine
https://www.insights.uca.org.au/category/news/
https://www.insights.uca.org.au/category/features/covid-19/
Resources from the Uniting Church in Victoria & Tasmania
https://victas.uca.org.au/resources/covid-19-worhip-resources/
New Times Faith - resources from Uniting Church SA
https://sa.uca.org.au/new-times/faith
UCA national Assembly
https://assembly.uca.org.au/resources/ministry-during-covid-19
https://assembly.uca.org.au/news/item/3158-livestreaming-on-assembly-platforms
Health
When and how to wash hands: https://www.healthdirect.gov.au/hand-washing
From the ABC: Useful basic video explaining social distancing and the reasoning for it:
https://www.facebook.com/72924719987/posts/10160893726799988/
Uniting Guide
Weeks of social isolation has been hard on us all - See this Fact Sheet - Managing Your Mental Health
NSW Government
Public restrictions under emergency health orders.  What you can and can't do!
NSW Health links (Links to FAQ, Latest news, Public Health Order 30/3/20, Mental Health)

https://preview.nsw.gov.au/covid-19/how-to-protect-yourself-and-others/mental-health-and-safety
delivery.