Postponement of Sawtell Carols by Candlelight
13 Dec 2020 by Chris Dunkerley in: Wider News
Postponement of Sawtell Carols by Candlelight to 2021
Sawtell Uniting Church and Sawtell Golf Club regret to inform the hundreds of families that normally enjoy the Sawtell Carols by Candlelight on the 18th fairway each year, that it cannot be held in 2020.
This is due to ongoing NSW government public health order restrictions this last few months.
As well as planning for 2021 the Carols team wished to still mark the true Christmas story this year with our local families.
As part of this there was a Christmas colouring competition for children of pre-school and Primary K-6 age.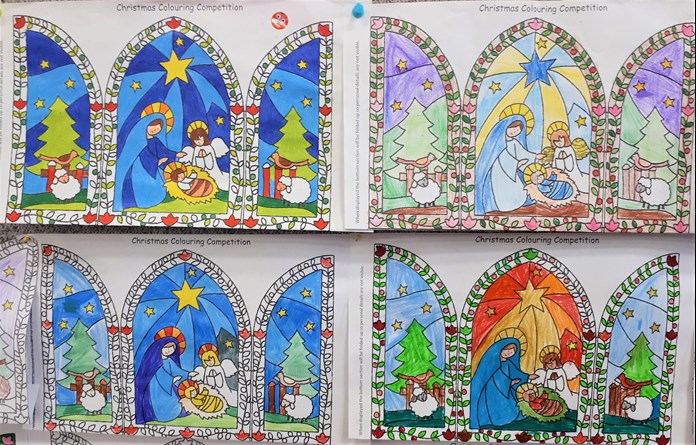 Entries closed on Wednesday 9th December.  They were were displayed and judged, and there is a prize for each of four age categories. There were 4 family size Cinema Money cards, each preloaded with $70 for use at Sawtell Cinema, won.
We received over a hundred wonderful entries; they have been judged and prize winners allocated.
A big thank you to the children, teachers, and parents who made our wish happen.
The congregation of Sawtell Uniting wish everyone a holy and happy Christmas.  They also look forward to sharing a great family and community experience more normally with you in December, 2021
For more information go to this website, sawtell.uca.org.au  or the Sawtell Carols by Candlelight Facebook page.