Thank you to all those who have joined together for worship in the Church premises since we resumed on Sunday 26 July! All those who have been unable to come, have been held in our prayers and fellowship.
See 'read before coming' note: On Return to Church! Strict CovidSafe procedures apply! Face masks are available)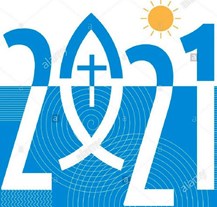 Just a reminder about upcoming church service arrangements as follows:
17 January at 9am at Coffs Harbour – this will be Myung Hwa's closure of ministry in Sawtell/Coffs (no service at Sawtell).
24 January and all following Sundays – at 9am
Please look at our Devotional (SOAP), choose current month in This Month and Wider News, for regular updates!
Our Church
Our Sawtell Church is a small active Congregation which is drawn from the villages of Sawtell, Toormina, and Boambee East, as well as the three Boambee valleys and Bonville; all to the south of Coffs Harbour.
The congregation meets together, and centres activities, in our multi-purpose building at 24-26 Elizabeth Street, Sawtell. We share the Rev Myung Hwa Park as Minister, with Coffs Harbour Uniting Church.
Services and Activities - Everyone is welcome to join us for worship and fellowship, whether a local resident, new to the area, on a holiday or a business visitor!
Worship Services, normally 9.00am weekly. Special Services at Easter and Christmas. See letter regarding special services at 10:30am instead - extended for 26 July, 2020 - 10 January, 2021. 9am resumes 24 January.
Communion, within our morning service - Fourth Sunday of the month
Are you just checking on what is on?    Go to This Month or look for the major latest on our two notice boards in Elizabeth Street.  
Annual Carols by Candlelight in conjunction with the Sawtell Golf Club.
Anzac Dawn service coffee and Anzac biscuits in conjunction with the RSL sub branch
A range of popular groups, meetings and activities with the community - see This Month, Groups, and occasional special menu items above.
Sawtell is part of the Mid North Coast Presbytery - its website provides resources and further information about the Uniting Church in Australia.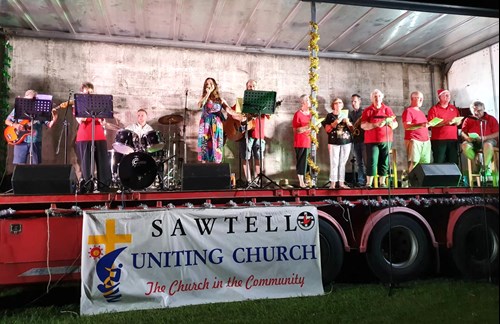 Giinagay! Hello and welcome! We acknowledge, and pay respect to, the traditional owners and ongoing custodians of the land on which we live, organise and meet – the Gumbaynggir nation!